The 4th of July holiday kicked things off with warmer weather, outdoor events, and many visitors returning to vacation here. Most visitors were focused on playing in the mountains and on the Lake instead of exploring real estate. This is common, as it is the first time for most to get up here to play since the ski season. As people return for their second, third and fourth visit, they will start to dive back into their search for their ideal vacation retreat.
Buyers appear to be capitulating to the fluctuating interest rates and are back to focusing on investigating the current inventory to find the right property. While we've seen quite a bit of new inventory hit the market, we're still roughly 25-30% below our normal inventory for our summer selling season.
This is an ideal time to be an opportunist. When rates come down and more buyers get off the fence, there will be a lot more competition in the market, which will curb the favorable deal-making we are seeing today. This is a great time to get in and start creating family memories this summer.
There is a lot of noise out there in the marketplace. To help decipher what is fact and what is opinion, we've pulled together our detailed Quarterly Market Reports. These reports are broken down by the various micro-markets we have in our re
Please click below to read more on the 2023 Q2 Market Report.
Can you feel the heat? It's the time of year for live music, downtown markets, and festivals: both familiar and new. So, grab some friends and family (remember your SPF) and bask in all of summer's glory.
Downtown Truckee | Weekly - Aug 10

Family-friendly street festival combining the best of Truckee with food, music, and artisans.

One great month celebrating art in all forms.

Reserve your tickets early.

Reno/Sparks | Jul 28 - Aug 6

Over 5,500 registered classic cars deliver horsepower and nostalgia to the streets in this 36th annual event.

49th Annual Concours D'Elegance

Featuring world-class antique and classic wooden boats, spend the day at this acclaimed Lake Tahoe event.

Incline Village | Jul 9 - Aug 17

The Ricardi outdoor pavilion hosts performances, including family concerts, to inspire the next generation of musicians.

South Lake Tahoe | Ongoing - Aug 31

Free weekly beach concerts, food vendors, amphitheater-style seating, and breathtaking sunsets.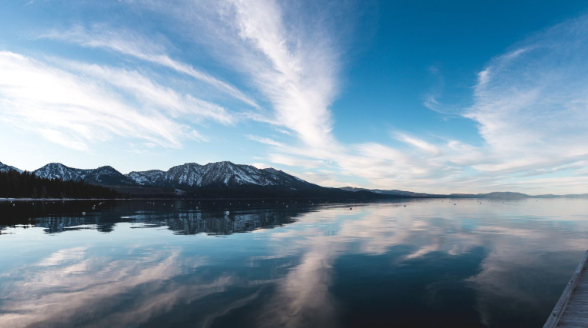 The Great Migration: Not Just For The Birds
Learn "why" Reno/Lake Tahoe continues to attract luxury buyers, families, corporations, and wealth-protecting retirees. We've included our regional-centric Relocation Guides, providing in-depth information on schools, housing, employment, and possibilities.
As the area's top-producing agents, you can count on Breck Overall and his team to be a responsive and reliable partner. They offer creative ideas, ethical standards and connections to the world's most influential agents.
Breck Overall | Overall Hamilton Group