Fall is a magical time of the year in Tahoe. The crowds have thinned out, the weather is gorgeous, and the aspen trees are turning orange, red and gold. It's beautiful!
The arrival of our Season Passes in the mail for the upcoming Ski Season is exciting, I received mine this week!
See below for Tahoe Resort opening dates.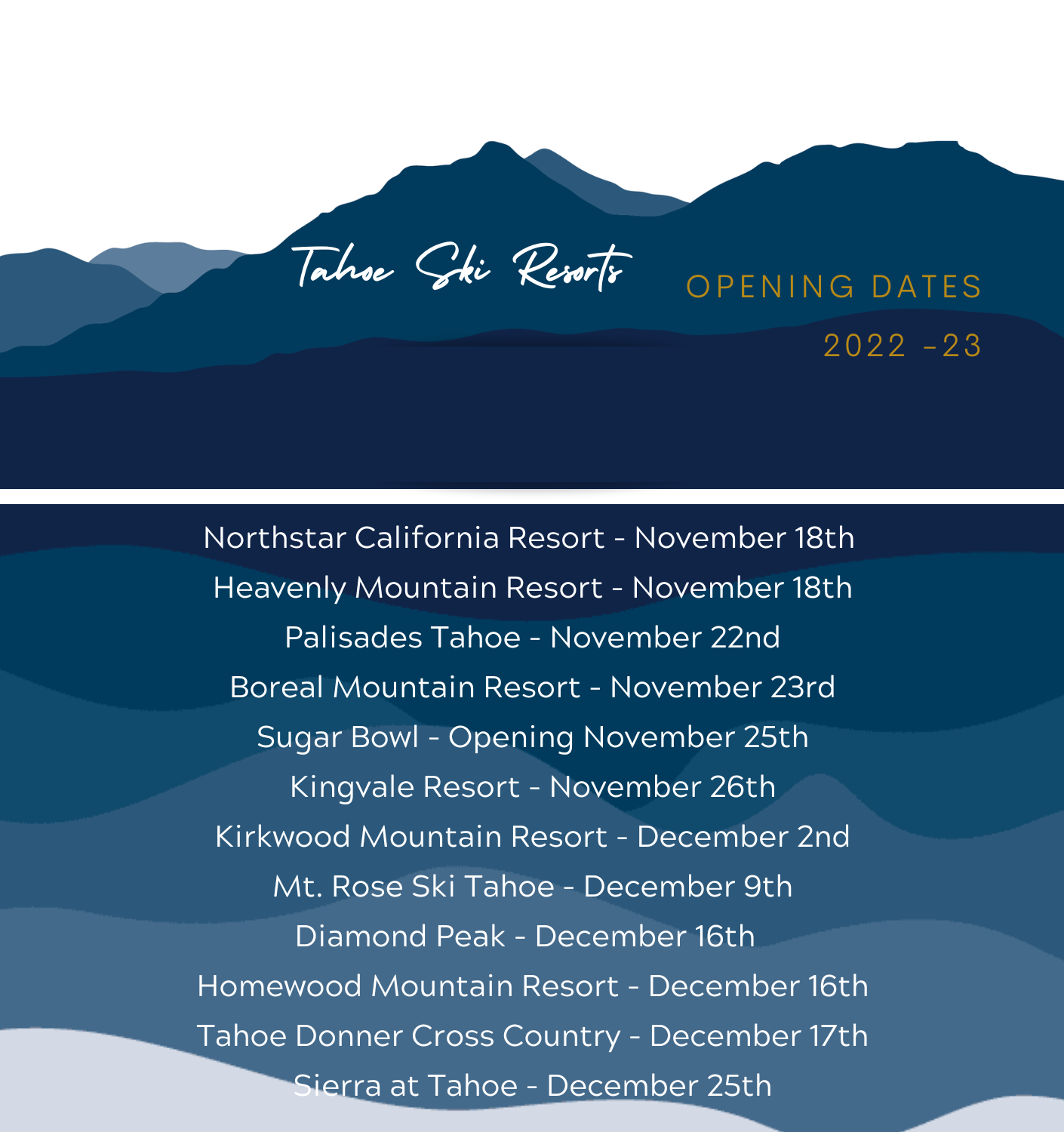 With the arrival of season passes and the talk of opening dates of the ski resorts, we've seen an uptick in real estate sales activity. Although rising interest rates, inflation, stock market volatility have all played a part in the relative slowdown in our market, people are still vacationing in Tahoe and find value in owning a place they can count on as a place to escape to for the upcoming ski season, next summer and years to come.
We have seen 122 properties go pending in our MLS in the last 30 days. The recent short-term rental restrictions in North Tahoe have reduced our available lodging options by as much as 30%. The limited supply and increases in rates are causing some sticker shock to those who must rent in order to visit Tahoe. The rising costs and uncertainty around the availability of accommodations are incentivizing buyers to pull the trigger now on their Tahoe real estate purchases.
There are plenty of buyers sitting of the fence waiting for the "crash" they feel will inevitably happen over the next few months who are on the lookout for deals to hit the market. Let me share with you a few reasons as to why it is a gamble to wait:
- Most owners do NOT have to sell - in fact, we're starting to see some sellers pull their listings as they are not realizing the gain they had hoped for in the height of the market in Q1 and Q2 of this year.
- Cash buyers are the majority - around 70% of the transactions within the Tahoe and Truckee area. This is a solid base of homeowners with limited debt and historically low interest rates locked in. The "squeeze" many value buyers feel is coming is unlikely to come to fruition. - Continued historically low inventory
- We are on our 3rd straight month of declining new listings. After a rush to list property this summer, new inventory has decreased as sellers pull their listings and properties go into contract.
- Rather than competing with multiple offers and waving contingencies, buyers can take their time to make thoughtful offers, negotiate with sellers, and get the home they want.
Now is a great time to buy!
As the graph below illustrates, real estate continues to be a strong choice for parking cash in volatile markets - Due to the stability of the real estate market in Tahoe, we continue to see clients looking to invest here as an alternative to equities.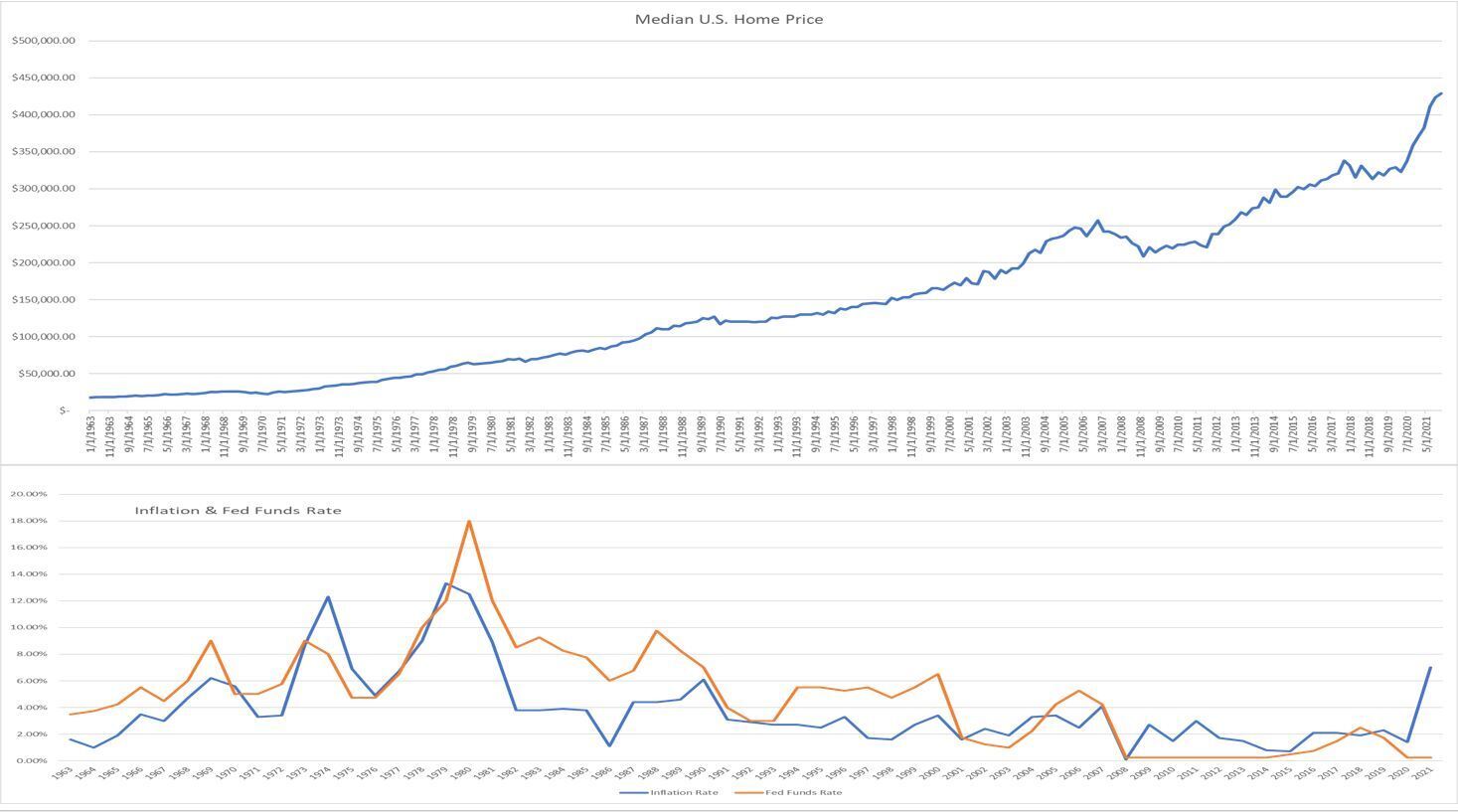 Fall ushers in the beginning of the 4th Quarter, which means it's time to look at the numbers for Q3. In general, we have seen as much as a 47% drop in the number of transactions and total sales volume from Q3 of 2021 to Q3 of 2022, while the median sales prices are up anywhere 5% to 28% depending on the neighborhood. Below is a link to view the key market statistics for the various markets around Tahoe and Truckee that we cover.