Summer at Lake Tahoe/Reno is the best! Lazy beach days, countless outdoor activities, and time with family and friends turn long days into forever memories. In this issue, we've pulled together some classic events to help you extend your outdoor lifestyle.
Real estate season is in full swing with decisive buyers and sellers taking action. Our Quarterly Market Report, bursting with insightful opportunities, is your guide for leveraging current market trends.
Are you or someone you know considering the quality of life our region offers? Check out our new Relocation Guides in "The Great Migration" blog post. See why families, remote workers, and wealth-protecting retirees are choosing to call Lake Tahoe/Reno home.
This summer, while you're out and about, we invite you to stop by one of our offices for cool refreshments, a neighborly hello, and hot answers to your real estate questions.
What do the second quarter real estate market stats tell us about today and tomorrow? Discerning buyers and sellers rely on the trusted guidance of our real estate advisors to expose beneficial client opportunities in this report.
Please click below to read more on the 2023 Q2 Market Report.
Can you feel the heat? It's the time of year for live music, downtown markets, and festivals: both familiar and new. So, grab some friends and family (remember your SPF) and bask in all of summer's glory.
Downtown Truckee | Weekly - Aug 10

Family-friendly street festival combining the best of Truckee with food, music, and artisans.

One great month celebrating art in all forms.

Reserve your tickets early.

Reno/Sparks | Jul 28 - Aug 6

Over 5,500 registered classic cars deliver horsepower and nostalgia to the streets in this 36th annual event.

49th Annual Concours D'Elegance

Featuring world-class antique and classic wooden boats, spend the day at this acclaimed Lake Tahoe event.

Incline Village | Jul 9 - Aug 17

The Ricardi outdoor pavilion hosts performances, including family concerts, to inspire the next generation of musicians.

South Lake Tahoe | Ongoing - Aug 31

Free weekly beach concerts, food vendors, amphitheater-style seating, and breathtaking sunsets.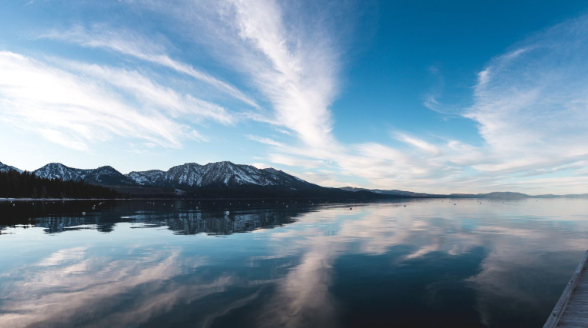 The Great Migration: Not Just For The Birds
Learn "why" Reno/Lake Tahoe continues to attract luxury buyers, families, corporations, and wealth-protecting retirees. We've included our regional-centric Relocation Guides, providing in-depth information on schools, housing, employment, and possibilities.
Selling, purchasing, or investing in a home can be overwhelming. After all, it's not something most people do every day. It's essential (and comforting) to have a skilled and caring advisor to listen, answer questions, and provide a clear path toward your success. I am honored to represent you with luxury service that exceeds your expectations.
13945 S. Virginia St. #606