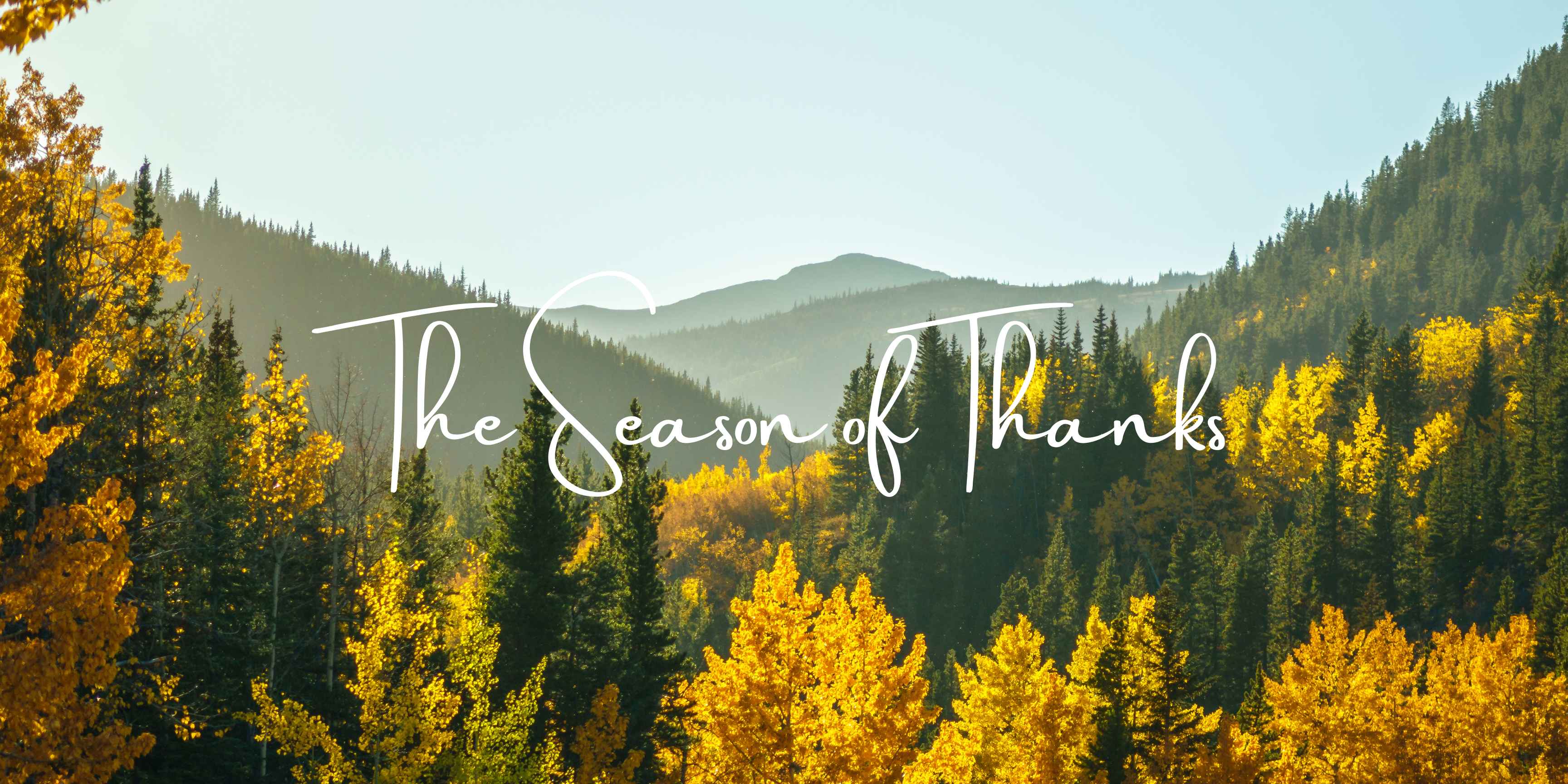 The first snow storm and the anticipation of the Thanksgiving holiday with family and friends make this one of my favorite seasons. The slower pace and shorter days provide a welcome opportunity to acknowledge and give thanks for all that is good in my life. I have so much to be thankful for— my family and friends, where I work and play, my team, my real estate clients, and so much more.
I want to take this opportunity to thank you for your trust, business, and friendship. I appreciate you and wish you and your families the best this Holiday Season.

Housing Challenge or Housing Opportunity? It Depends
The biggest challenge in real estate today is the lack of available homes for sale. The low housing supply has caused homes throughout the country to appreciate at a much faster rate than what we've experienced historically.
There are many reasons for the limited number of homes on the market, as you can see in the graph below, we're well below where we've been for most of the past 10 years. Today, there is only a 2.4-month supply of homes available for sale.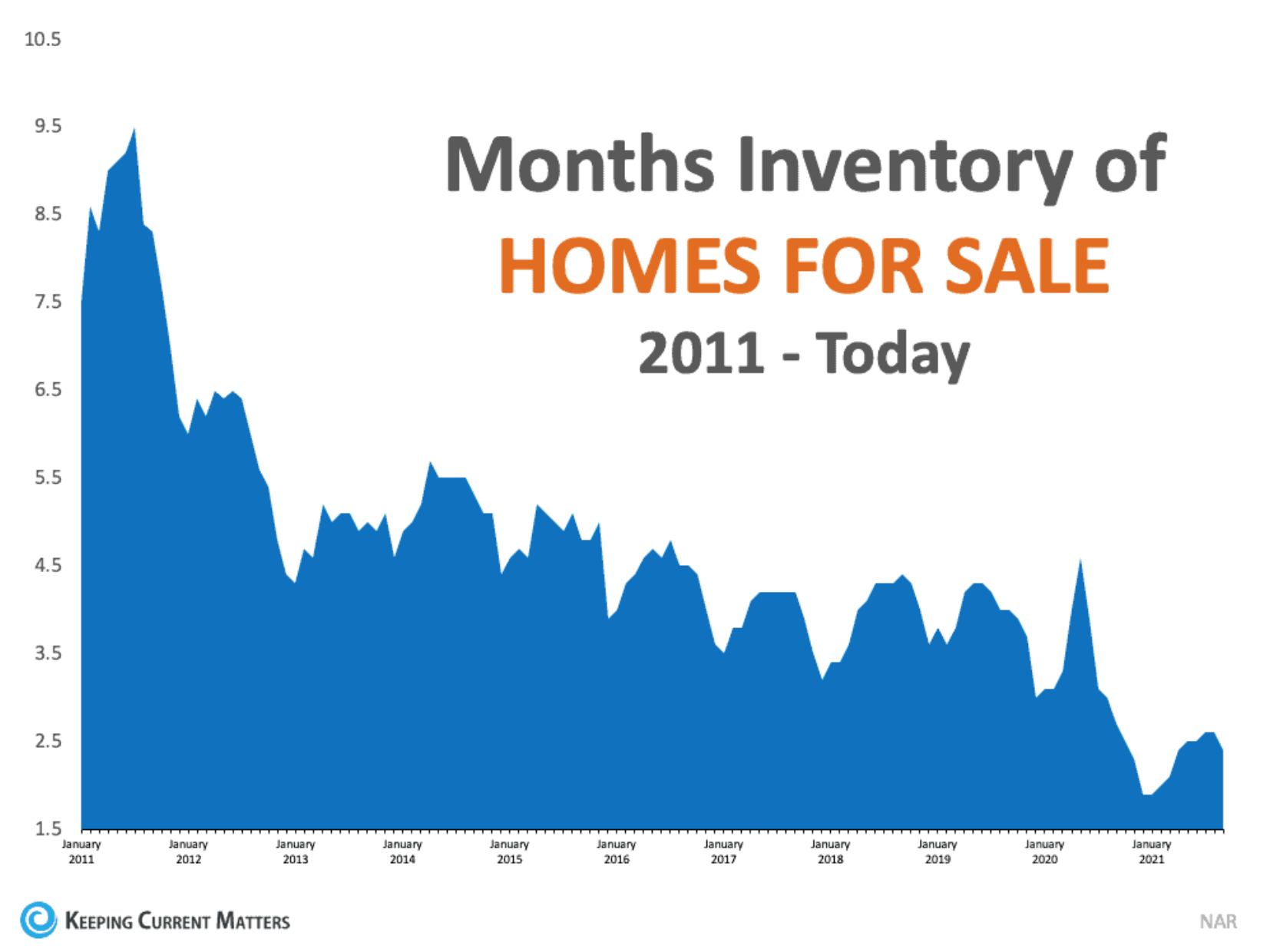 The Opportunity
This lack of homes for sale is creating a challenge for many buyers who are growing frustrated in their search. On the other hand, this is a huge opportunity for sellers as low supply is driving up home values. According to CoreLogic, the average home has appreciated by more than $50,000 over the past year. And for many homeowners, that's opening new doors as they re-think their needs and use their equity to move up or downsize.
According to Dr. Frank Nothaft, Chief Economist at CoreLogic:
"The average homeowner with a mortgage has more than $200,000 in home equity as of mid-2021."
Today, many sellers are taking advantage of low interest rates and the equity they have in their homes to make a move.
Bottom Line
The biggest challenge in real estate is the lack of homes for sale, but this challenge is also an opportunity for sellers. If you're thinking about selling your house, now is the right time to connect with a local professional.
Information courtesy of Keeping Current Matters

Sotheby's Realty Named Top Luxury Brokerage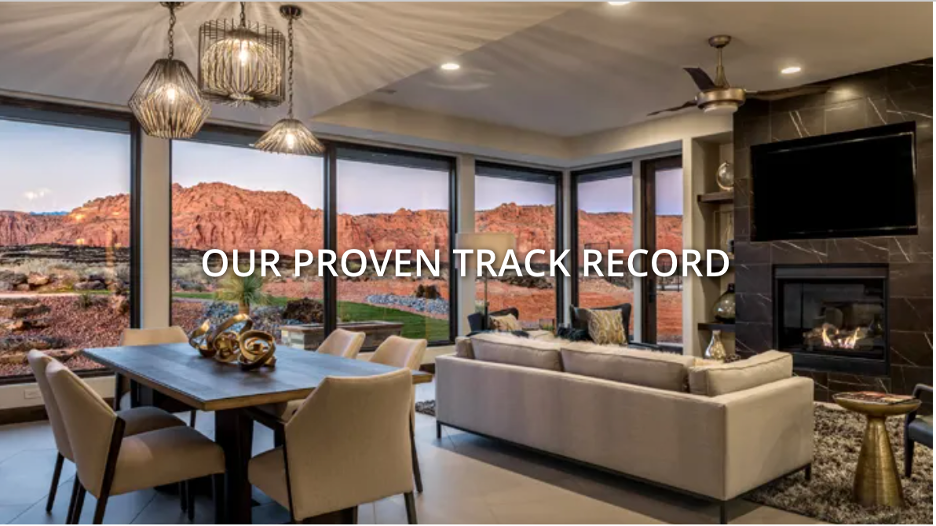 PROVEN TRACK RECORD
Sotheby's International Realty was named Inman's Top Luxury Brokerage 2021.
Last year, the Sotheby's International Realty network achieved the highest annual global sales volume performance in the history of the brand. $150 billion in sales. Through our vast global foot print and impressive referral network, we provide clients with the tools required to identify and target select buyer through all available SSIR channels, including marketing to the the extensive client base of Sotheby's auction house.
Sierra Sotheby's 2020: closed $1,408 sides, $1.4B in sales.
Sotheby's International Realty 2020 : 37M visits to SIR website, 1,000 offices worldwide, 24,000 sales associates, 74 countries and territories.
Have a friend or loved one looking to buy or sell near or far? From Reno-Tahoe to San Francisco, Austin to Boise or Costa Rica to Rome, allow me to connect you or someone you care about with a trusted advisor just about anywhere around the globe.
24,000 Sales Associates. 72 Countries. 1000 Offices.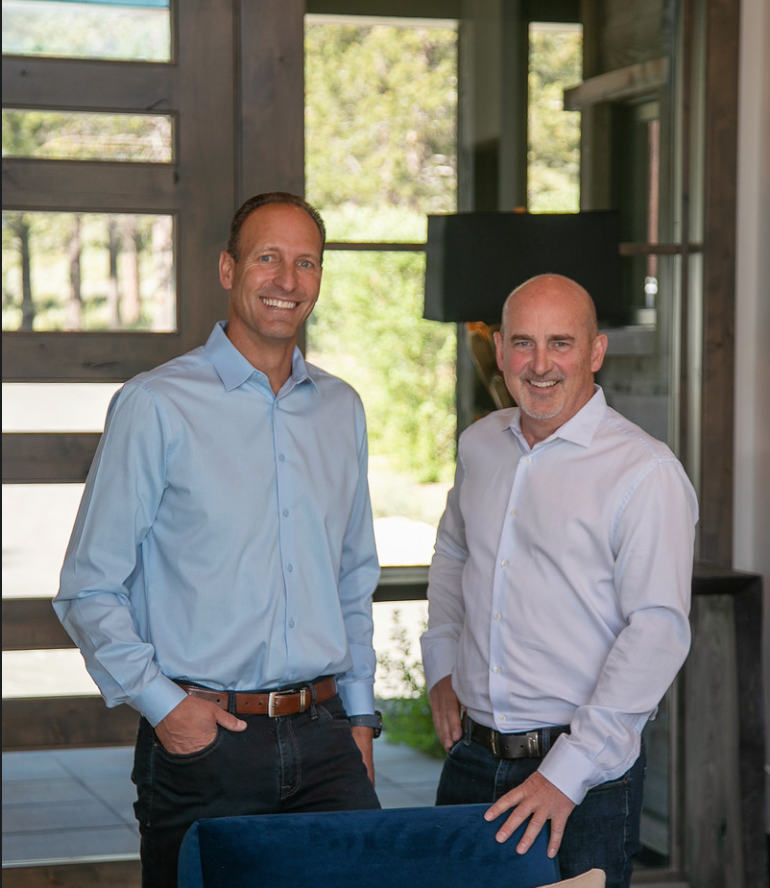 Breck Overall | Overall Hamilton Group
01760070
4001 Northstar Drive #4105
Truckee CA 96161