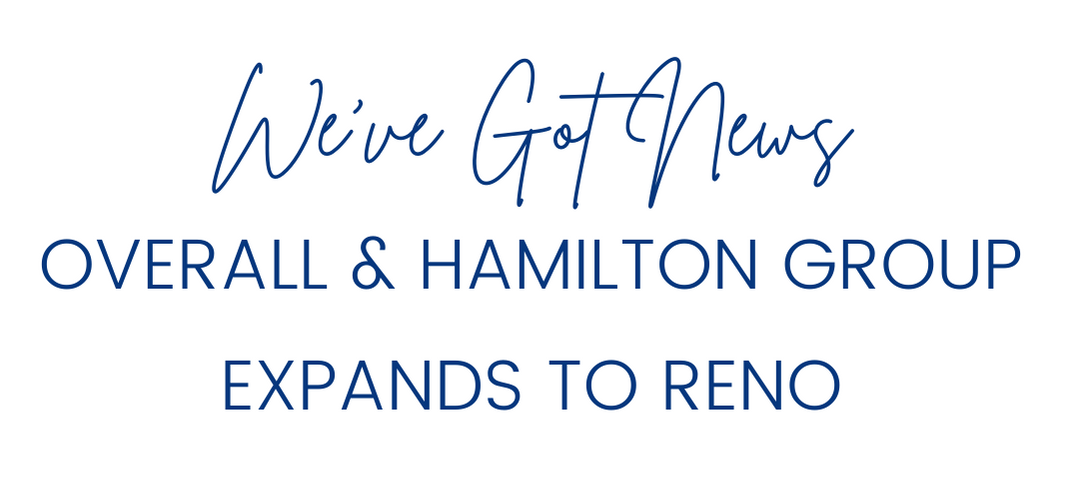 We are delighted to announce the addition of Reno real estate expert Soni Margulies. The addition of Margulies allows us to provide our Reno clients with the same level of exceptional service and local knowledge they have come to expect from Overall & Hamilton Group.
As Lake Tahoe's number one real estate team, our goal has been to provide our clients complete coverage in the greater Tahoe-Reno area. Our partnership with Margulies allows us to accomplish this goal. Her dedication and exceptional client service are evident in her prestigious ranking among the top two percent of producing agents in Reno, making her an ideal fit for our team.
We are here for you— if you are transitioning locally from Lake Tahoe to Reno, from the Bay Area, or from out of state—Overall & Hamilton Group is your Tahoe-Reno one-stop-shop.
Sierra Elements magazine, the signature publication of Sierra Sotheby's International Realty, explores the people, places and happenings that enrich this special enclave. We hope this issue inspires you to discover something new this summer.
Arts & Culture Comeback

The region's arts and culture scene is making up for lost time with a jam-packed season. Here's a look at region-wide performances and other in-person events to support its return.
Tournament Time

Spectator golf returns to the region this summer with the American Century Celebrity Golf to be held at Edgewood July 6-11 and PGA's Barracuda Championship to be held at Truckee's Old Greenwood August 2-8 .
Farmers Markets

From Truckee to South Lake Tahoe and Reno to Carson Valley, we've compiled an extensive Farmers Market schedule to help you enjoy the region's best farm- fresh delectables.
Mind Your Manors

Take a tour of some of Tahoe's most iconic manors for a glimpse into the region's eccentric and storied past.
Stewards of Change

Individuals, businesses and non-profits such as Clean Up Lake Tahoe and the Shane McConkey Foundation are teaming up to protect the region's natural setting.
Remarkable McKinney-Rubicon Lodge. The neighborhood enjoys incredible nearby access to the lake but is also the gateway to the backcountry for hiking, mountain biking, snowmobiling and skiing.
Contact me.
Located on a quiet tree-lined street in Tahoe City's most sought after neighborhood, this lakeview home is a short walk to the beach, bike trail, hiking trails, the Farmers Market, and the amenities of downtown Tahoe City.
Contact me.
New inventory at The Palisades is now available. We've saved our best lot locations for this last release, offering more space, more privacy and views of Painted Rock and Squaw.
Contact me.
Breck Overall | Overall Hamilton Group
01760070
4001 Northstar Drive #4105
Truckee CA 96161