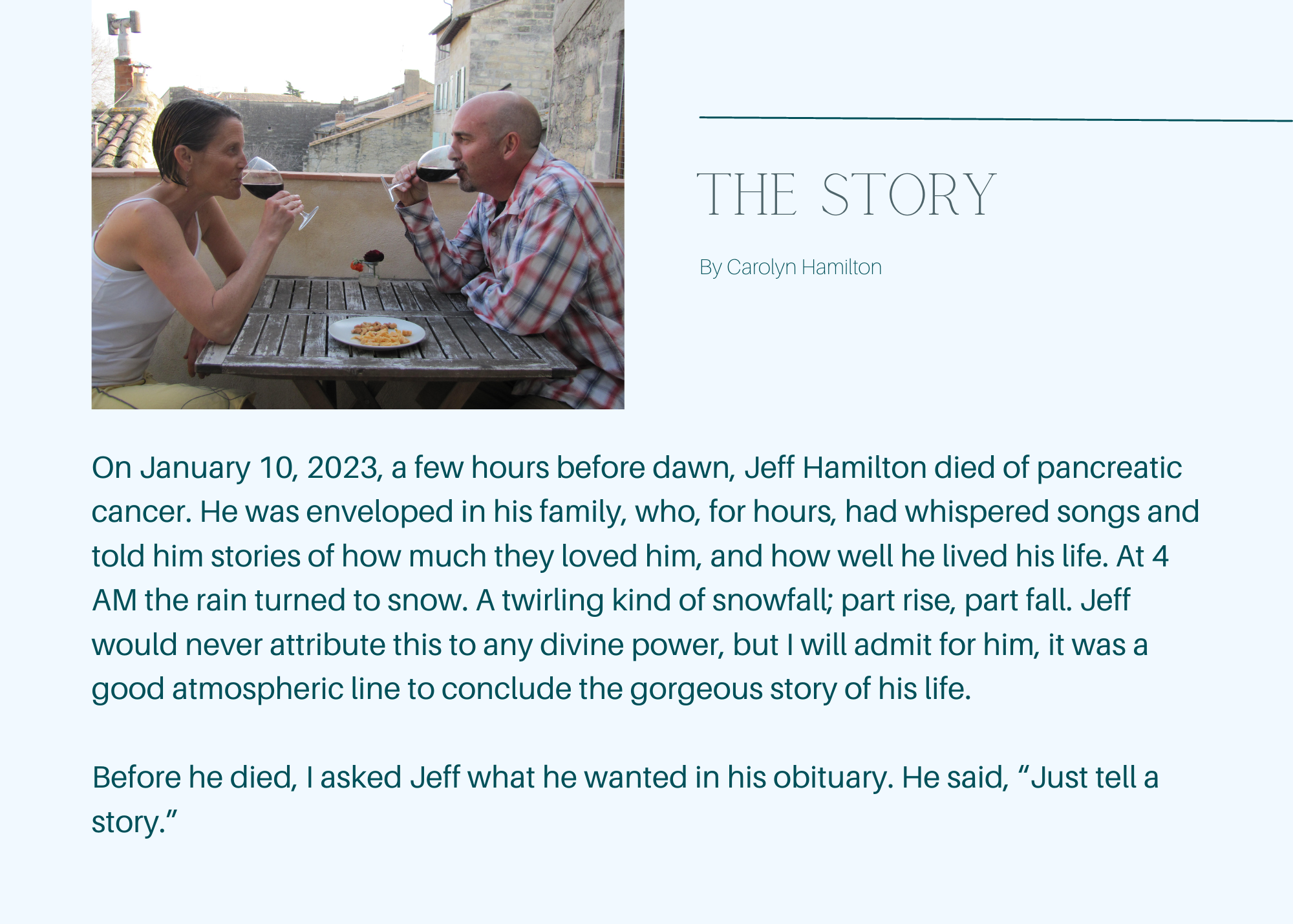 Please click "The Story" above for more of this beautiful tribute to Jeff Hamilton
Jeff's wife, Carolyn, reminds us "Jeff was a lightning strike of love and thrill and wisdom and humor and courage and playfulness and kindness and patience and humility. He struck us and we were lit up."
If you knew Jeff, you know he not only struck us, he lifted us. He saw the best in us. He inspired us through example and action. He was so generous. Generous with his smile, his time, his knowledge, his kindness. And if you were lucky enough to be a client of Jeff's you know how skilled he was at finding and securing the perfect property all while becoming your new best friend.
The legacy Jeff leaves us as a team and as individuals is profound, we will carry him forward with a quicker smile, a kinder word, a tighter hug. He will forever light us up!
Please visit the Jeff Hamilton Legacy Fund
for information on how we can honor the commitment, imagination and fearlessness with which Jeff lived his life.