I hope you're doing well and are staying safe and sane during these challenging times. My goal with these weekly market updates is to provide you with helpful market information, update you on the new inventory and stay connected. This week I would like to do a little something different….I hope to distract you for a moment from all the chaos, negativity and stress of our current world by sharing a story of positivity with you.

When I began my business, it was important to me to include a component for giving back. I'm proud to be a member of Home For A Home. Home for a Home is driven by the belief that a safe, solid home can be the catalyst to dramatic and positive change in people's lives. At each real estate closing, I make a donation to fund the construction of homes for families in critical need. With these donations, we are building homes in some of the poorest areas of Guatemala. The houses are simple, yet solid. They provide a huge improvement from the conditions most of our recipients are living in before receiving one of our homes, often substantially improving their lives.

I'm thrilled to share with you that we just completed construction on a home for another family, thanks to you and your support. Below is a photo of the Bamaca Salama family. Ludim, the father is 28 years old and makes Q50 or $6.50 per day for selling donuts and empanadas made by his wife on the street. His 29-year-old wife Lily also takes care of their house and three children. Their children are in school and dream of being the first of their family to graduate from high school. They had been living in a home made of metal sheets and wood, but NOW they have a formal and safe home made of concrete blocks.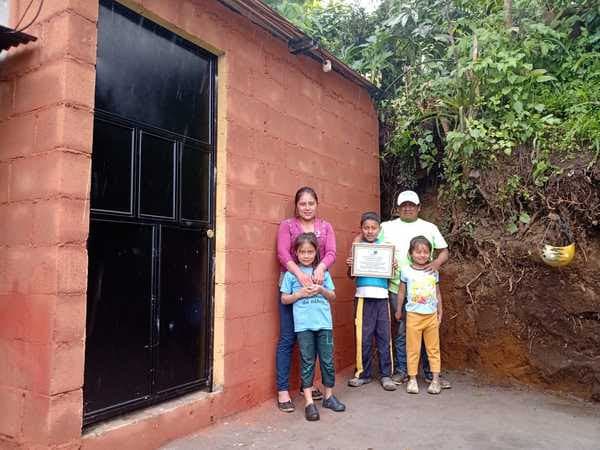 I hope this story makes you pause for a moment to be grateful for what you have, and inspires you to think about how you can make this world a better place. I'm doing my part, one home at a time. Whether it's helping you buy or sell your Tahoe real estate, or it's building homes for people in need, I love what I do. Thank you for the opportunity!