It's beginning to feel like fall in Tahoe!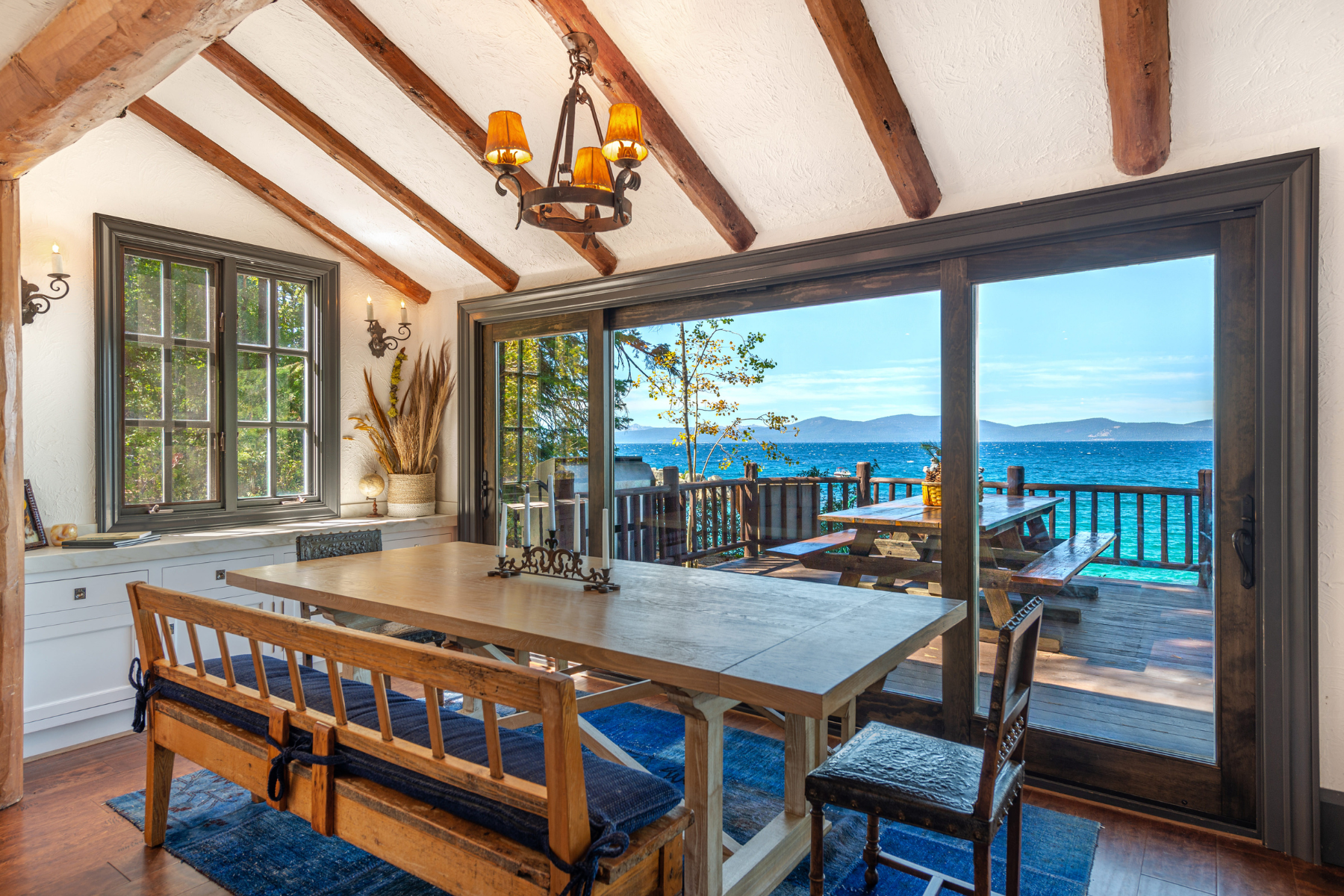 Typical trends do not line up with post COVID market dynamics. It's more important than ever to pay attention to current market trends rather than relying on historical data.

With the cooling trend, we are seeing an average of 32 price reductions a week. Keep in mind that these are reductions in list prices, not necessarily sales price.

Our total sales for September-to-date are down in North Tahoe and Truckee by 31%, but our median sales price is up by 19%.

In the last few weeks, the market has achieved a relative stasis point in terms of sales to inventory. However, inventory is sufficiently low, which might help to keep us in the Seller's Market zone. If the market heats up, prices are likely to resume an upward climb or at least stay flat.

In other words, now is the time to negotiate if you're a buyer.

Pending transactions are picking up with 117 properties currently in escrow in our Tahoe Sierra MLS.

August continued to see things slow down as kids headed back to school and home buyers and sellers were distracted with getting children back on schedule. This contributed to the increase in our average days on market, which increased from an average of 28 in the first quarter to 79 days for current listings for sale.

SELLERS late to the market in the summer months were more likely to spend longer on the market, make price reductions and sell at lower prices than spring sellers.

SELLERS resistant to shifting their marketing strategy will be quickly left behind and may find themselves missing out on some of the best market conditions ever experienced in Tahoe.

As a SELLER, you have a 50/50 chance of selling right now, which is the same level as the beginning of the pandemic.

January of this year was the highest in recorded history at almost 90%.

In January, sellers were seeing 18 showings on average in the first weekend. Today, they are seeing less than 2. It is taking 18 showings to get a contract today.

It is more important than ever to have a strategy when you are bringing a home to market.

We just learned some exciting news regarding the Placer County Short-Term Rental restrictions. Placer County said they still have 750 short-term rental permits available. If you're considering selling, now would be a great time to take advantage of this, because once the permits are gone, we will see a drop in demand from buyers looking to rent out their property in Tahoe. If you are a buyer, please let us help you find your ideal Placer County home to potentially earn some rental income to offset the costs of your vacation home.

As expected, the Fed hiked the Fed Funds rate by .75bps last week. This is now the third consecutive .75% hike of the Fed Fund rate, which has all been in response to the higher than acceptable inflation. Fed Chairman Powell reiterated that inflation remains elevated and will require additional hikes to the Fed Funds rate in the months ahead. This was the first time in nearly a decade all 19 members of the Fed unanimously agreed on the hike.
Reminder: The Fed Funds rate does not determine mortgage rates.
The Fed Funds short term consumer debts. Mortgage rates are based on bond prices, Conforming based on FNMA mortgage bonds, Jumbo based on 10 yr Treasury. Higher bond prices = lower rates, and vice versa.
For buyers who may be thinking they'll wait for mortgage rates to come back into the 2% & 3%'s, I want to remind you that 30-year fix mortgage rates have only dropped below 4% twice in modern history
, and both times were following a massive Fed Bond Purchase Program, and after the Fed just spent ~$120B/month buying bonds during covid, one would think it will be a while until the Fed employs another bond purchase program.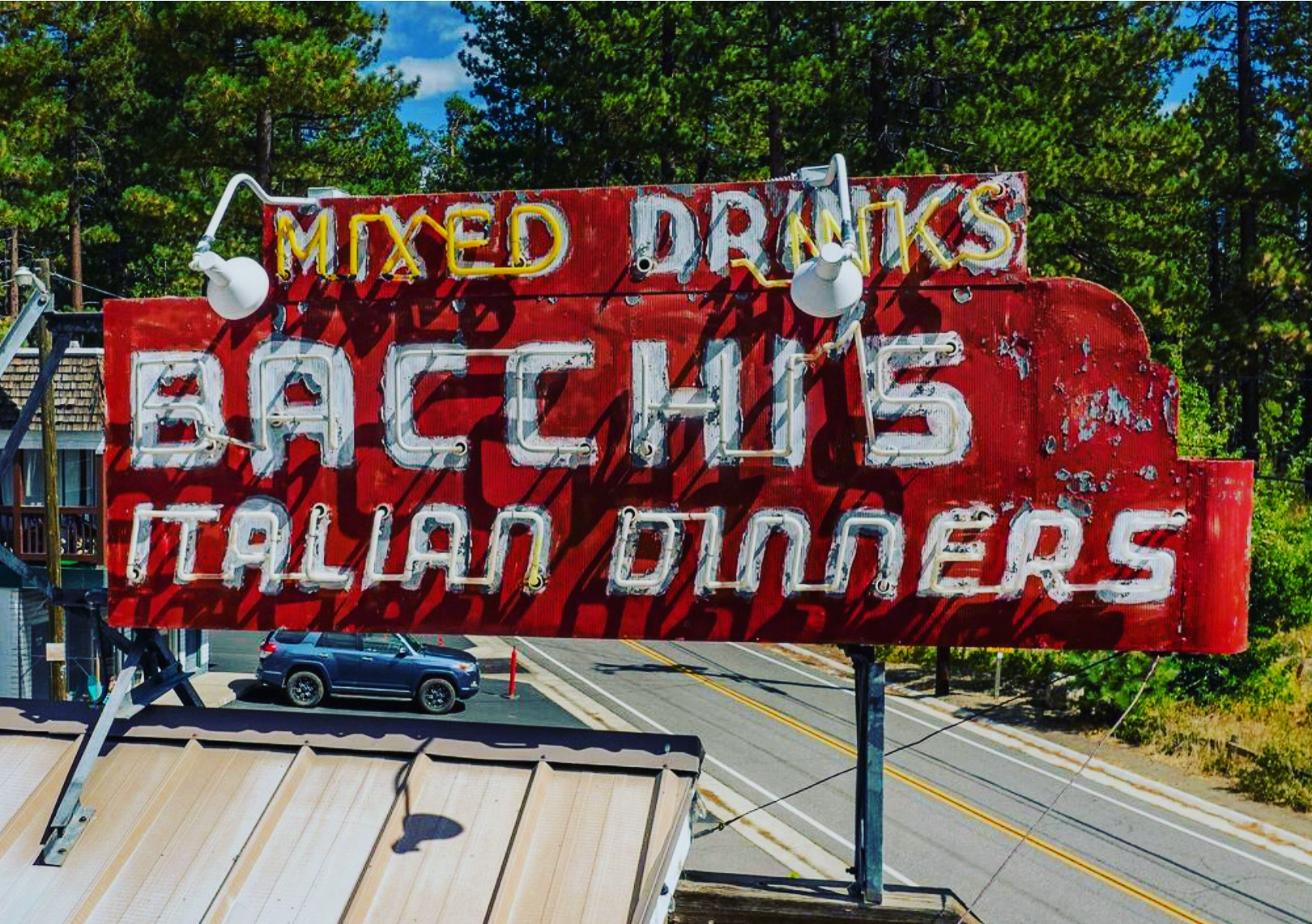 After 90 years Tahoe's storied Bacchi's Inn is ready for a new chapter
and
new ownership.
Read about Bacchi's long run in
SFGATE
Located in Lake Forest, a long time locals' favorite, tucked away among towering pines, yet close to town and the shores of Lake Tahoe. Cross the street to the 24-acre Skylandia State Park & Beach. The park provides bike trails, hiking trails, picnicking, and a beautiful beach, pier, and swimming
Bring your imagination to this historical mixed-use space in one of the best locations in Tahoe City. The property is zoned commercial and industrial, with an apartment.