Heading into President's Day Weekend and Ski-Skate Week Tahoe ski conditions are fantastic!
We have roughly 10 weekends left in the ski season with two of our busiest holiday periods coming up, Ski Skate Week and Spring Break. For sellers, historically this has been a good time to capitalize on prospective buyers who are in town enjoying spring conditions. For buyers, new listings traditionally hit the market providing fresh options to explore.
• Our inventory continues to remain very low, about 50% below historical levels for this time of year. There is approximately 1.6 months of supply for homes on the market in north Tahoe and Truckee. This is based on the pace of sales for last six months.
• Loan applications are up 200% over January.
• Placer County and Town of Truckee short-term rental restrictions have significantly reduced (roughly 30%) the availability of lodging for non-owners visiting the area, which has put more pressure on demand to buy a vacation home.
• Traffic in and out of the major ski areas and on highway 80 is the most congested we've ever experienced on a consistent basis. Homeownership is a compelling alternative to sitting in traffic.
• Much of the recent sales activity (properties going pending) are in the under $2m market. The average list price is $1.9m. Average days on market is 85.
• We're seeing some higher-end properties start to move as well. Four homes between $5m and $8m recently went under contract in the last few weeks in Martis Camp, Lahontan, Palisades and Tahoe Basin.
• Update from our lending partner, Ephraim Schwartz – "The important Feb 14 CPI report came in at 6.4%, a hair lower than last month's 6.5% - which is good, but higher than market expectations of 6.2%.
Reminder,
inflation is the arch enemy of bond prices, and therefore mortgage rates, and the reason we've seen mortgage rates improve since what appears to have been the peak in November is because inflation has been coming down. It was the Nov & Dec CPI reports coming in lower than market expectations that were the impetus for mortgage rates improving over the past few months. In sum, inflation & mortgage improved notably in Nov & Dec and mortgage rates have since plateaued due to relatively small gains on inflation."
---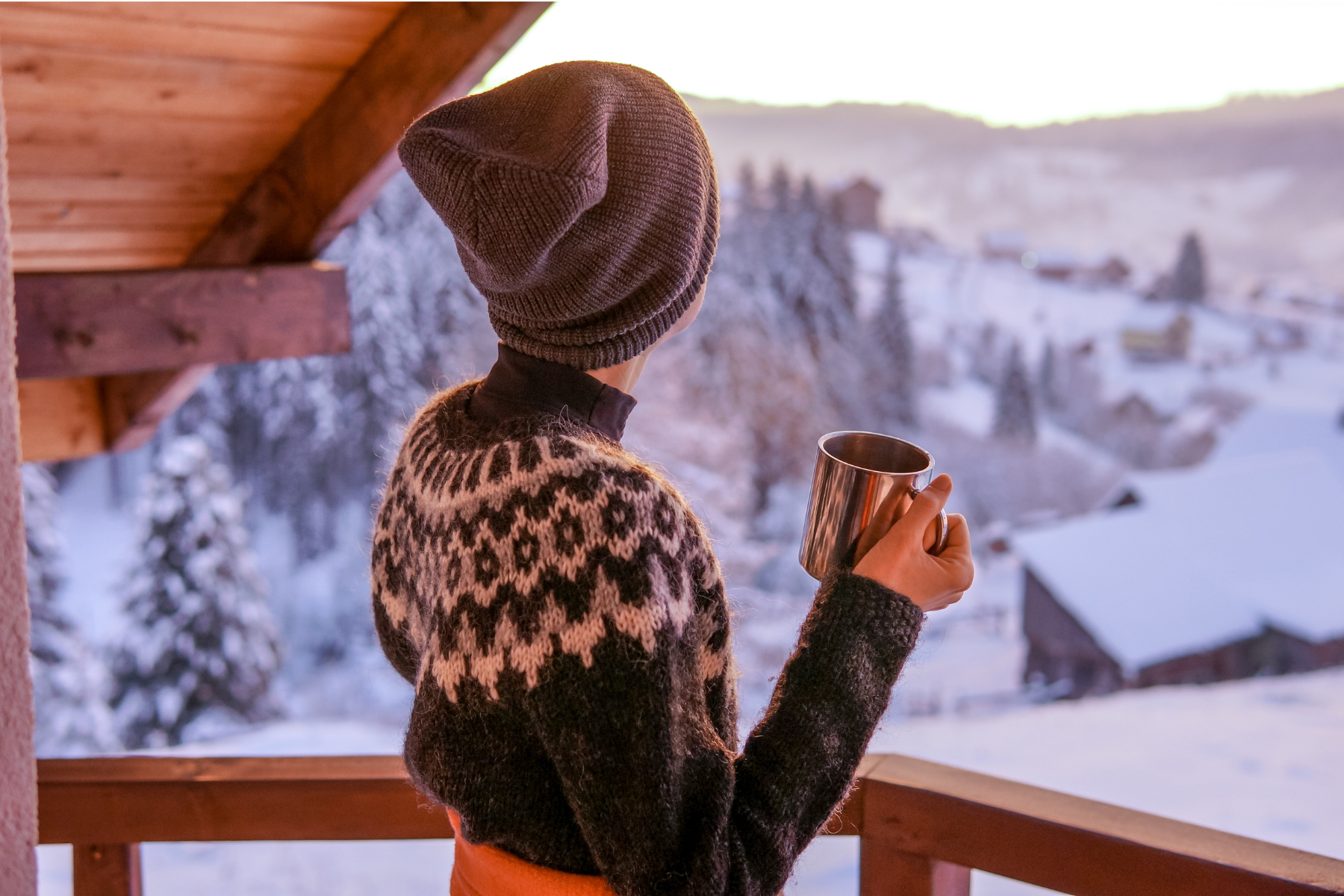 SKI-IN, SKI-OUT SLOPE-SIDE LIVING | 15020 PEAK VIEW PLACE #6
If you are looking for true Northstar slope-side living, it doesn't get much better than this! Located on the Home Run Ski Way in the Mountainside Community with optimal four-season living in mind, the space is light and airy, with floor-to-ceiling windows that bring the outside in. With three bedrooms, (two are primary suites) and two additional built-in bunks, the space accommodates gatherings small and large. Premium amenities include outfitter/concierge services, access to the treehouse and swimming pool, fitness, game room, hot tub, fire pit, yoga studio, and play acre. Step off the deck to hiking, biking and ski trails for all-season fun. Enjoy maintenance free living with HOA covered exterior maintenance. Luxury Restaurants and spa a short distance away at the Ritz Carlton.
---
410 Indian Trail Road | Olympic Valley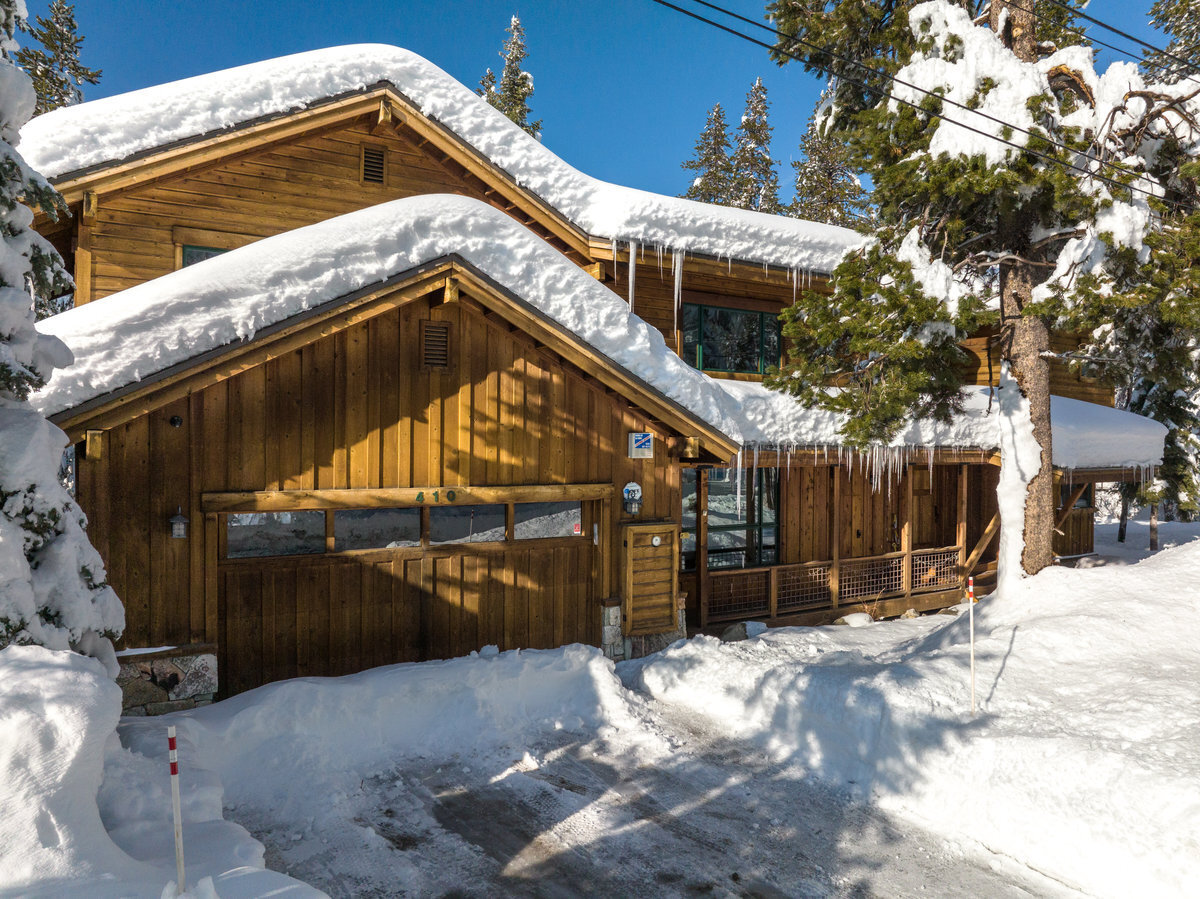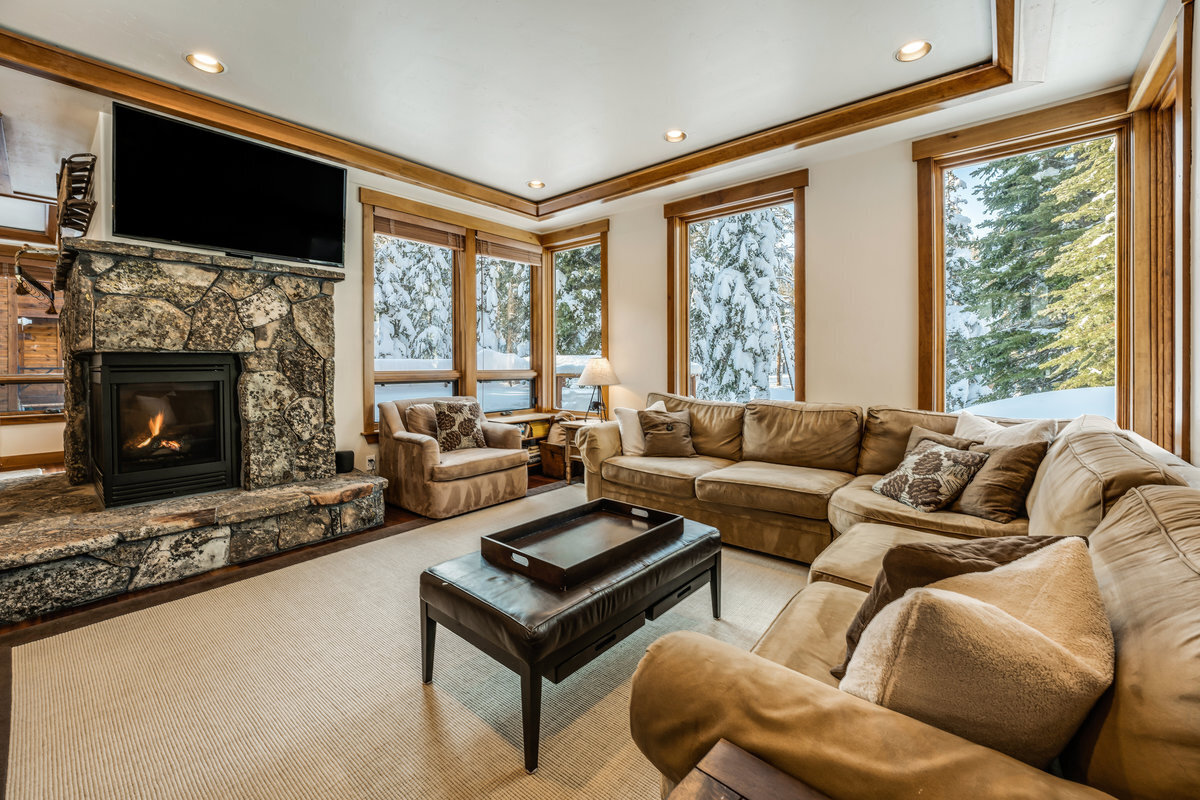 .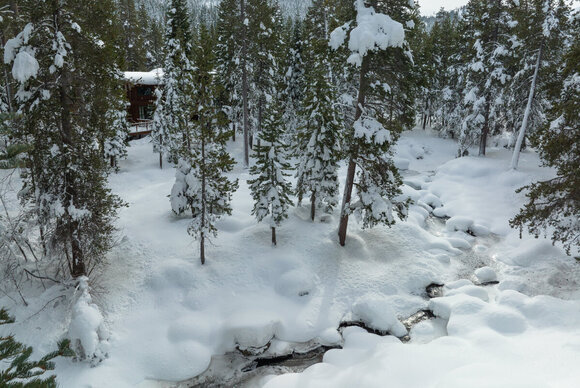 Skip the ski traffic with this ideal creekside location just a mile from the Village at Palisades Tahoe with privacy and easy access to some of Tahoe's best amenities.
Take the scenic bike path to Palisades Tahoe, Squaw Creek Resort, or along the Truckee River to Tahoe City and Lake Tahoe. The shuttle bus stop to Palisades Tahoe is steps away for hassle-free resort access. The property, bordering the creek, is serene and wooded, with Sierra granite boulders. The four bedroom, three and a half bath home easily accommodates a large group, or a party of two. Flexible indoor, outdoor living spaces, large decks, outdoor sauna, and a hot tub overlooking the creek round out this offering.
---
Northstar's Finest Residence
|
2221 Silver Fox Ct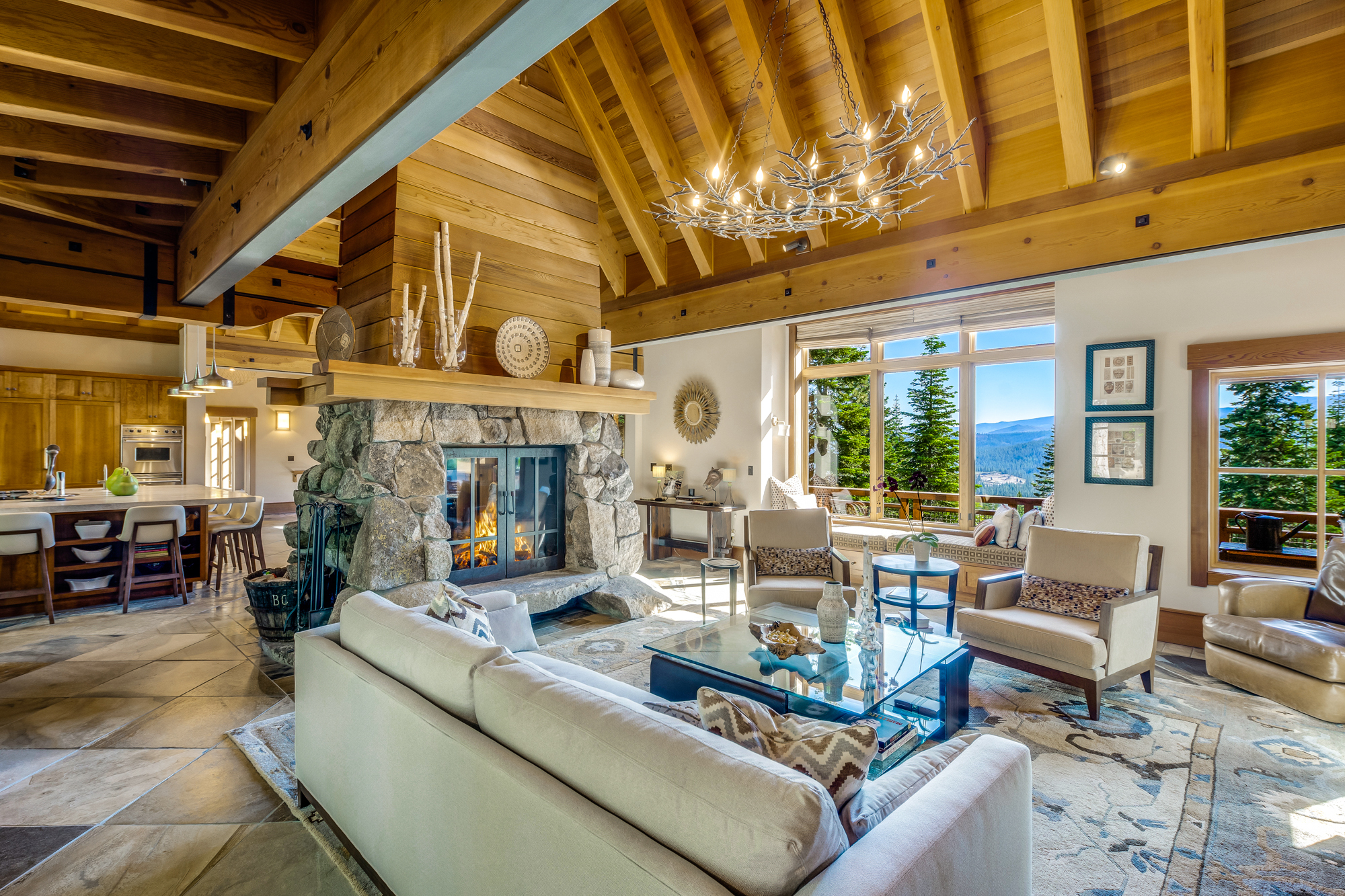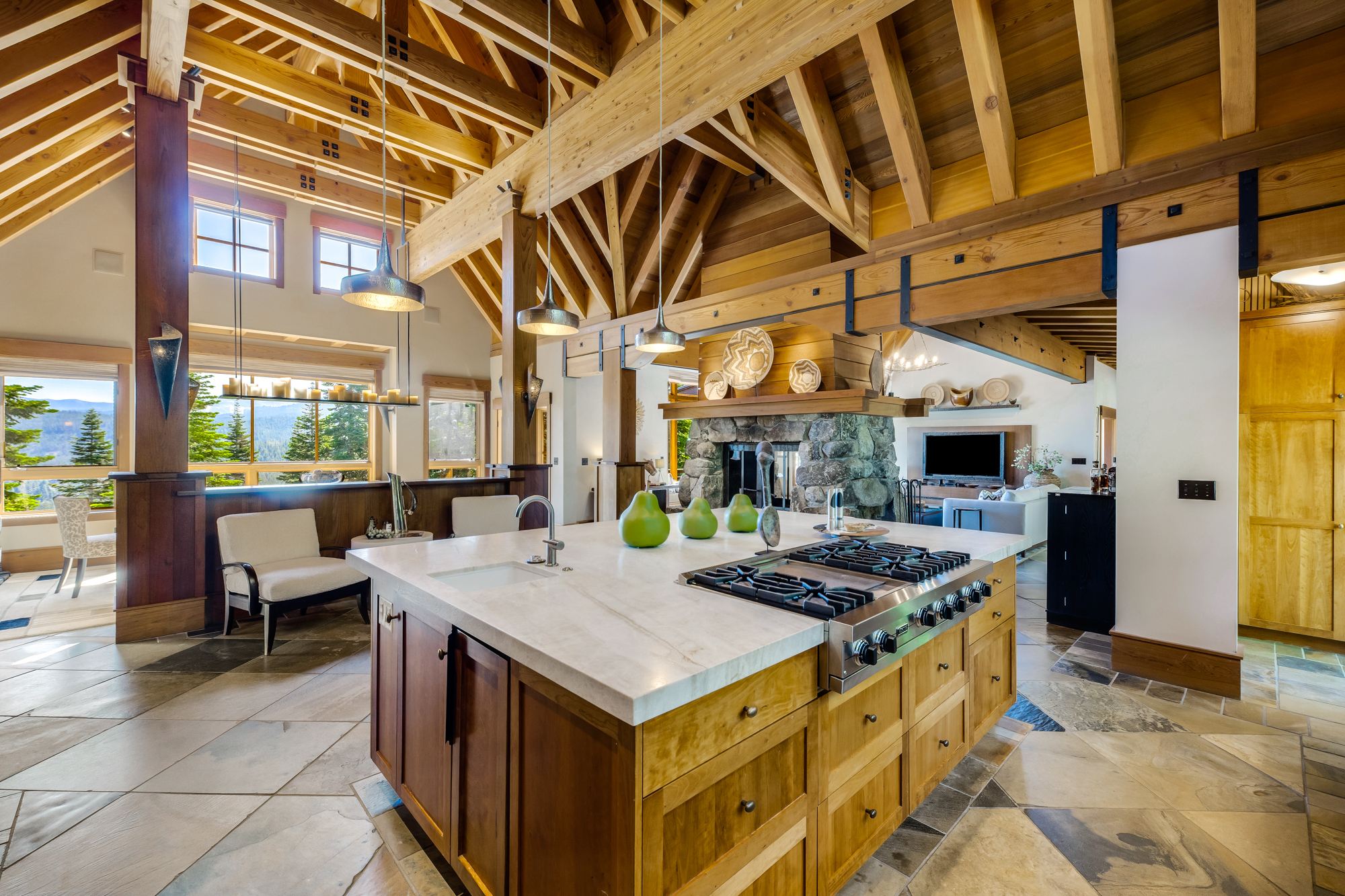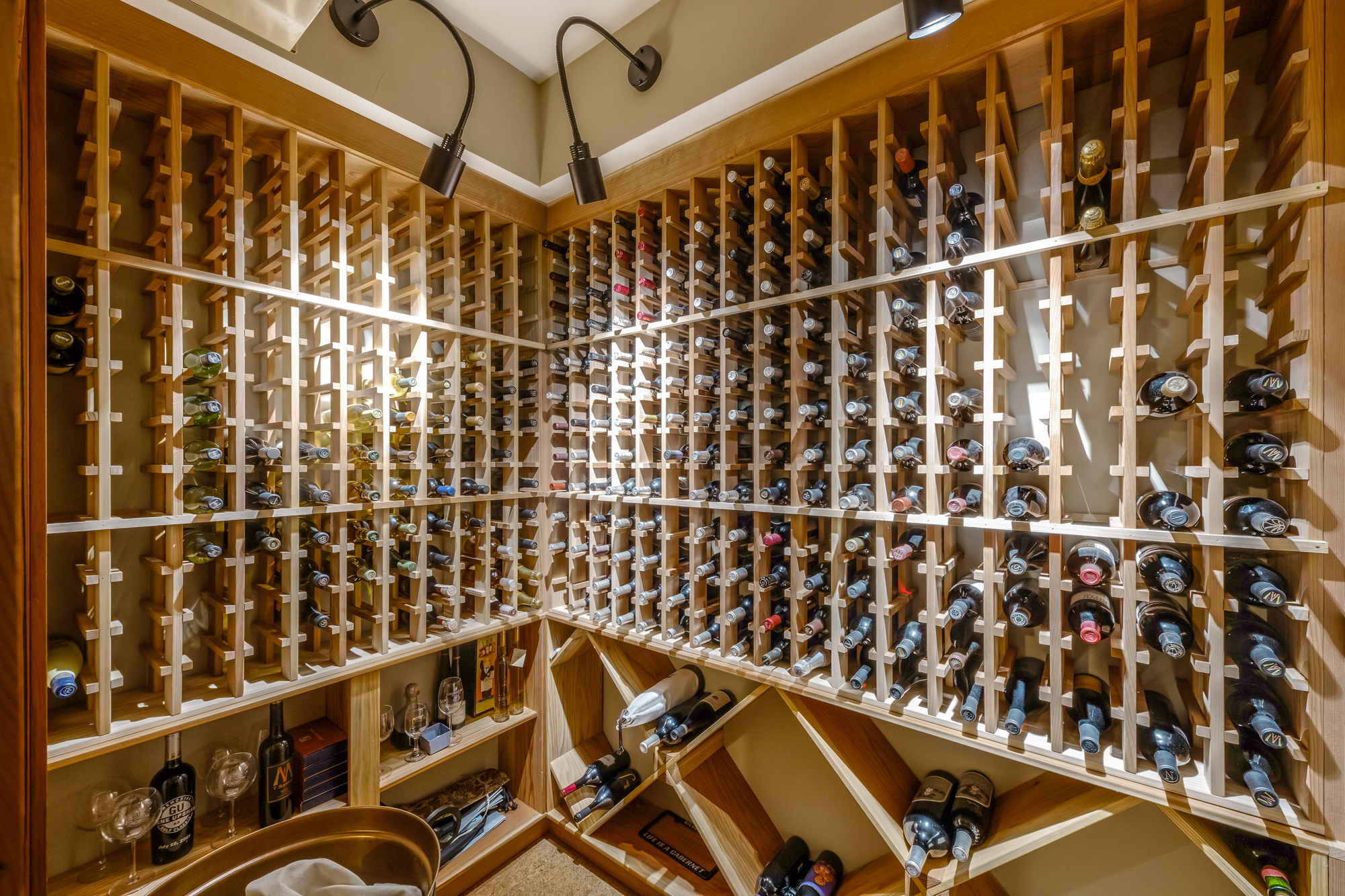 To design and build a home that showcases the surrounding mountain views, incorporating walls of glass with light and open interior spaces, required the collaboration of a team of extraordinary craftsmen.
The result is a stunning masterpiece. Designed and built for the owner as the ultimate mountain home, it received Tahoe Quarterly's Outstanding Craftsmanship Award. Optimally located within 300 feet from the Home Run ski run and sited on a double lot, this home is one of the finest in Northstar.
The sign of a truly exceptional mountain house is a designated recreation entrance which includes boot storage with a built-in drying system, a workroom for tuning bikes and skis and additional cubby storage.
---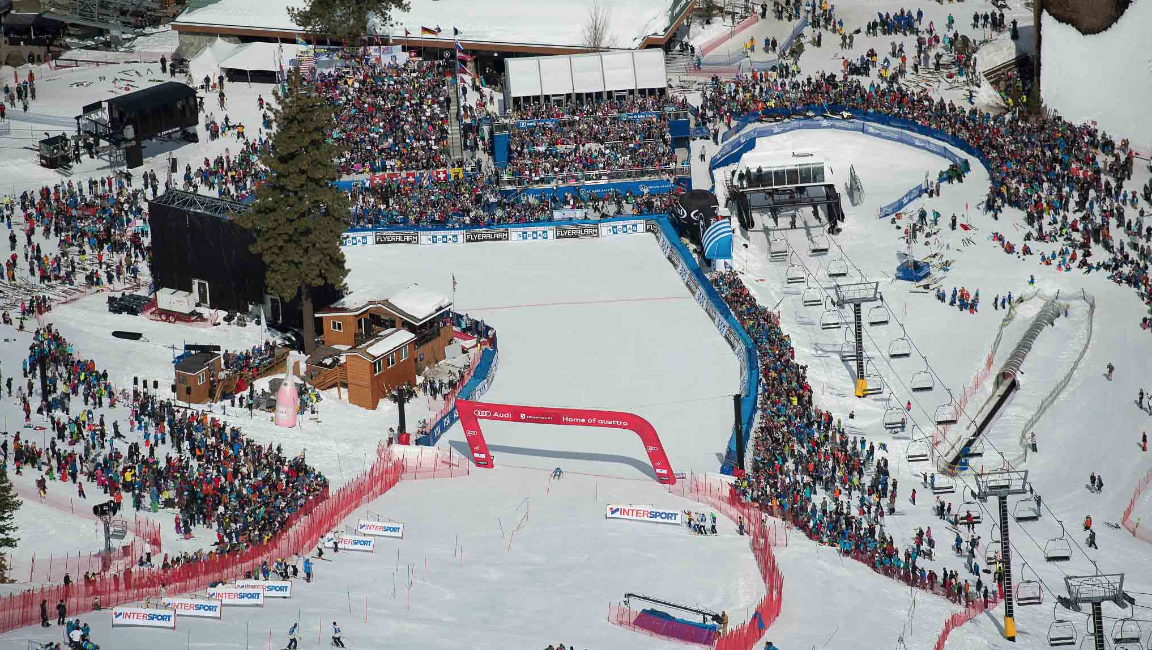 One of only four U.S. resorts featured on the World Cup circuit this season, Palisades Tahoe will host men's slalom and giant slalom events on Dog Leg and Red Dog Face.
---

Thank you to those who have reached out with love and support. Jeff is deeply, deeply missed. The legacy he leaves Overall & Hamilton Group further ignites our passion for serving the community he loved. We are honored and ready to assist you with all of your real estate needs.