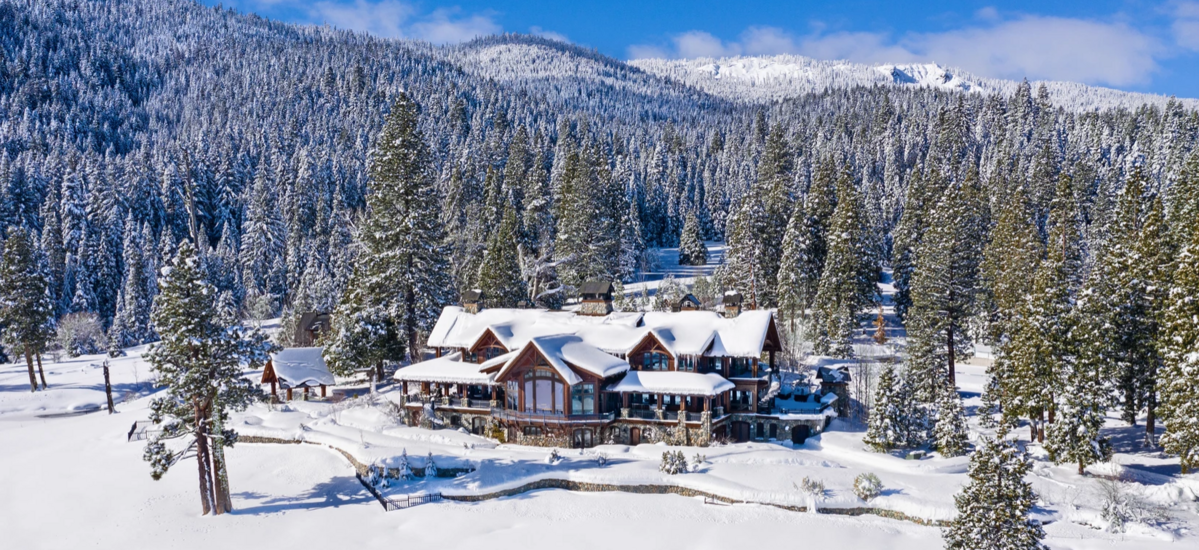 Seasons greetings from a very white Truckee Tahoe!
The storyline over the past weeks has been dominated by snow, snow, and more snow! Palisades Tahoe is reporting 9 feet of new snow in December alone. There is no better place to enjoy the holidays than the Tahoe area!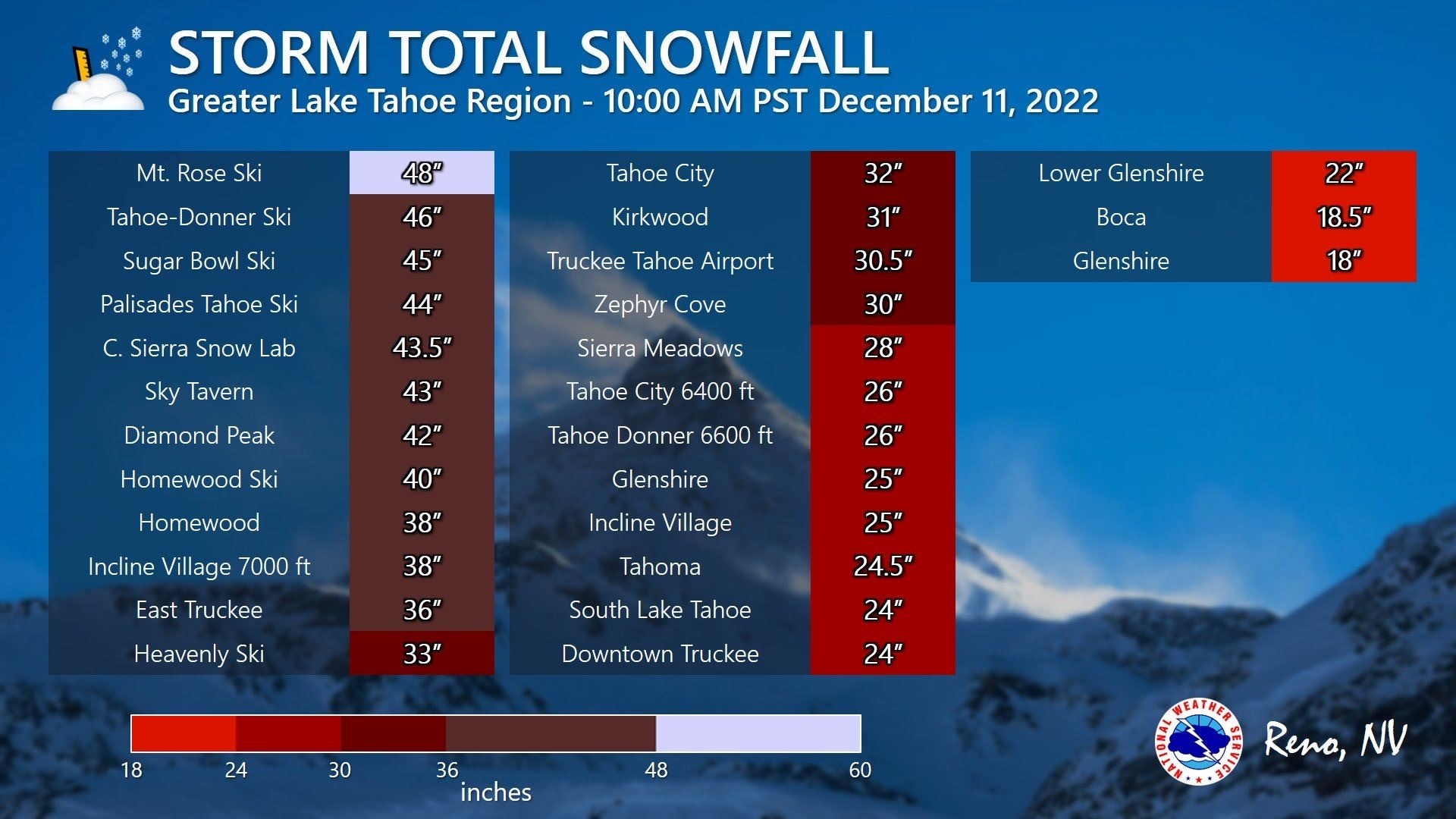 Market Overview of North Lake Tahoe and Truckee
The general theme is the same for all neighborhoods and all price points:
-Single-family homes sales (units and dollar volume) are down roughly 30% compared to 2021.
-Median Sales prices are up between 10-22% for the various Tahoe neighborhoods compared to 2021.
-Most sales are now closing under the asking price by 5-7%.
-Days on market are creeping back up to what was normal before the pandemic (120+ days).
-New construction and/or remodeled turnkey homes are in the highest demand and sell the quickest for premium pricing.
A Few of the Reasons Why We Don't Expect a
Most owners do NOT have to sell. Continued low inventory is keeping prices relatively flat. Short-term rental restrictions have limited the accommodations available for non-owners, which is making ownership even more attractive. Roughly 70% of the transactions in the area are cash sales. These factors, along with the secure base of homeowners with limited debt and historically low interest rates, are making Tahoe a stable market.
Now is a great time to buy - Rather than competing with multiple offers and waving contingencies, buyers can take time to make thoughtful offers and get the home they want.
It's also a great time to sell – Low inventory and lack of competition is ideal for sellers. Rather than waiting until spring when there will be more homes on the market to compete with, now is a great time to list.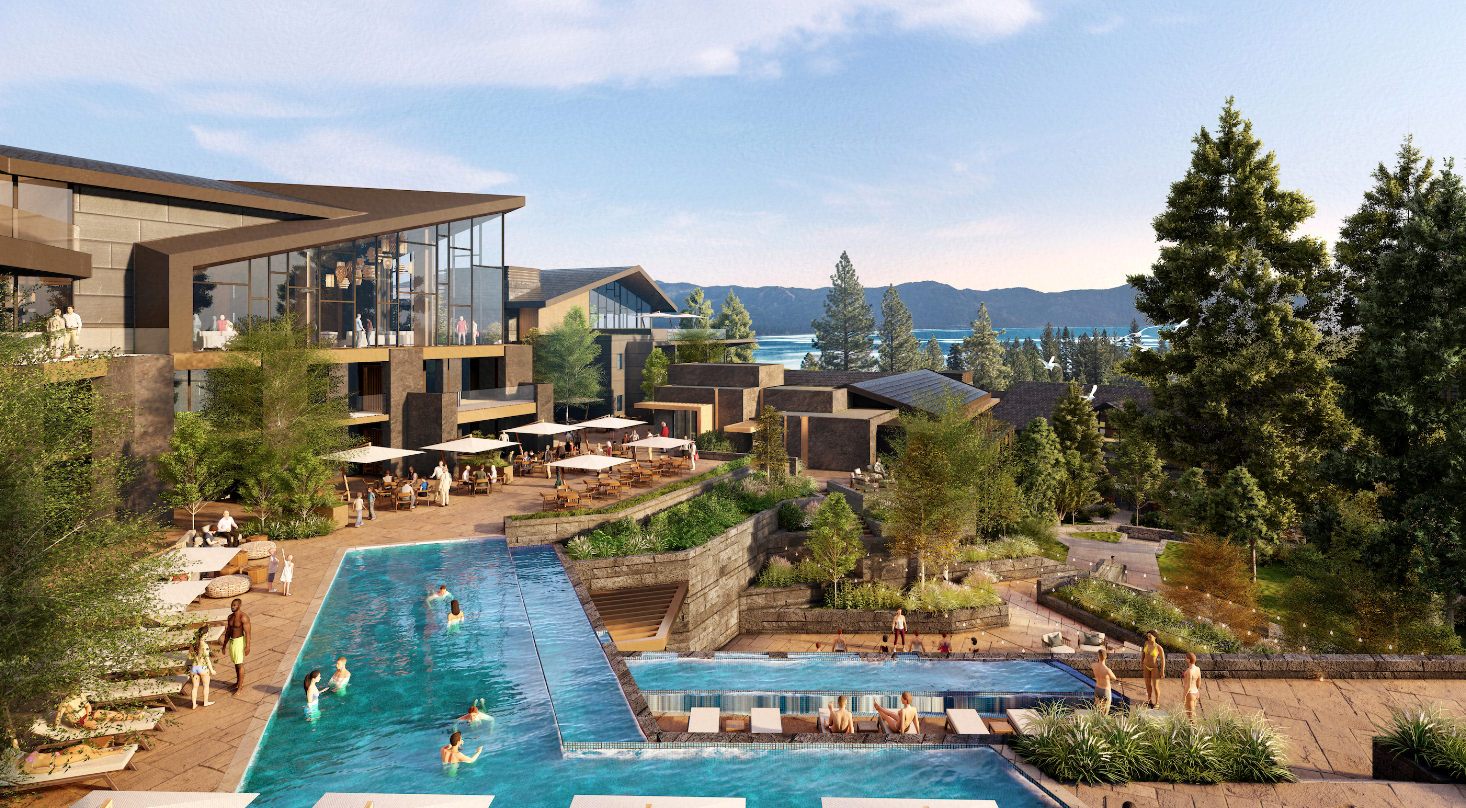 LAKE TAHOE, NV – Hilton announces the agreement to welcome the iconic Waldorf Astoria Hotels & Resorts brand to Nevada's Crystal Bay and the north Lake Tahoe community with an all-season Waldorf Astoria Lake Tahoe, expected to debut in 2027, situated on the 15-acre site of the former Biltmore Casino.